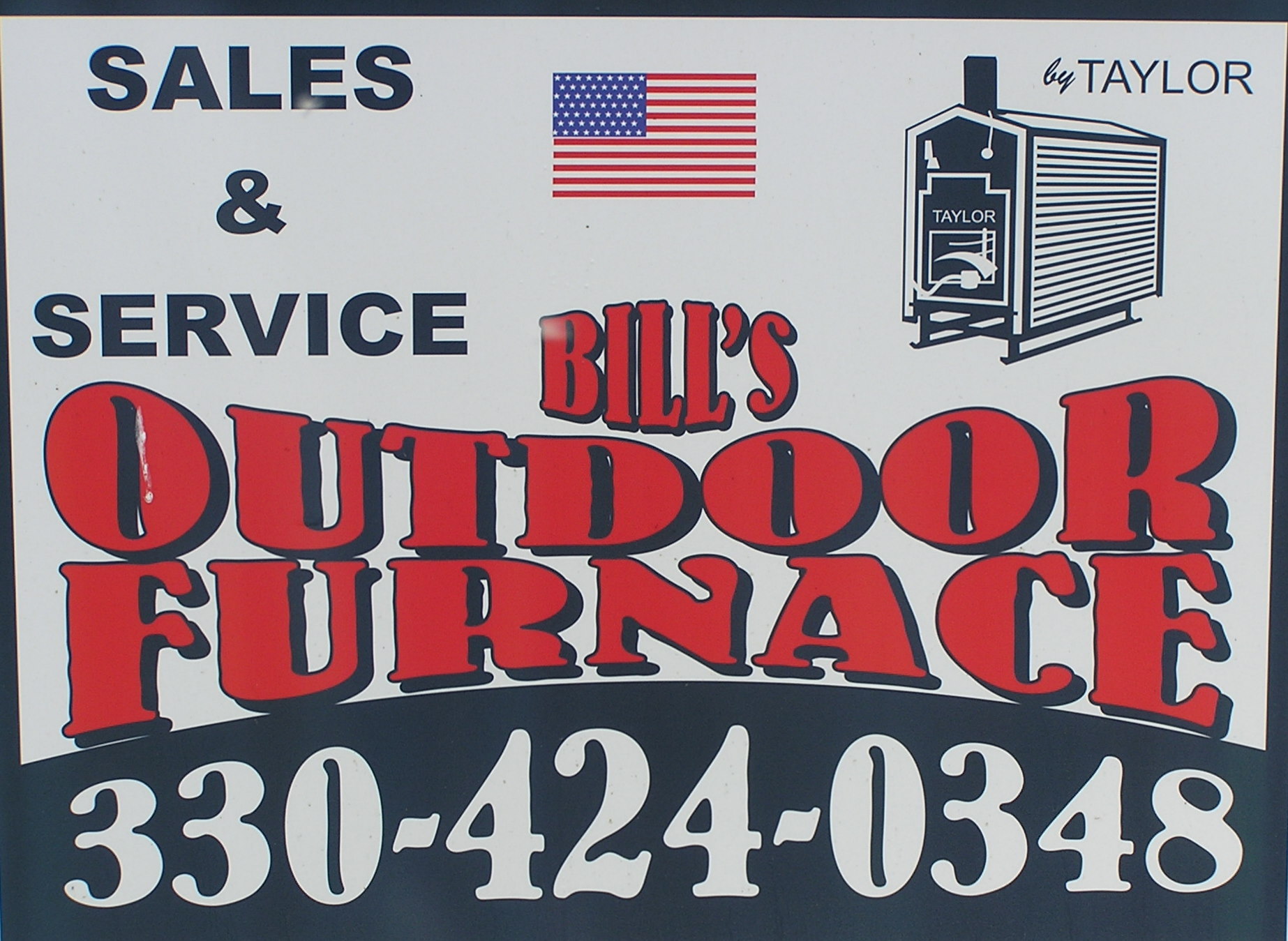 Welcome to the Bill's Outdoor Furnace Home Page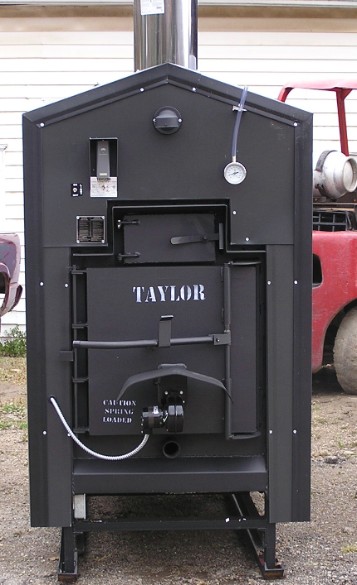 Located in Lisbon, Ohio, Bill's Outdoor Furnace is a certified dealer of Taylor Water Stoves.We sell, service and stock parts.
Tested and Listed by Underwriters Laboratories, Taylor Water Stoves offer the safest way to heat any structure. All fire is taken out of your home or building and hot water is pumped inside, providing you with purer, cleaner air and lower insurance rates than with an indoor wood stove. Taylor units are also vented into the air, eliminating the dangers and regulations of a pressurized boiler.
The warmth provided by a Taylor Water Stove is controlled by a thermostat inside your home or building. Unlike ordinary wood stoves, it heats every room uniformly. Your domestic water stays hot, no matter how long you run it.
Taylor's recessed stack design gives more room for loading, while it decreases creosote cleanup. The Waterstove features an oversized firebox door that stretches across the width of the unit for easy wood loading and ash removal. Its carbon steel door is heavily insulated and stronger than cast iron, allowing it to stand up to changes in temperature. For added durability, Taylor builds a stainless steel water tank bottom, flue pipe, and stack. The tank and clean out plugs make annual maintenance a breeze. With minimum effort, your Taylor Water Stove will provide many years of dependable, trouble-free service.
We are located at
12600 State Route 45
Lisbon,Ohio 44432
Phone: 330-424-0348
Toll Free: 877-343-3889
Email: billsoutdoorfurnace@yahoo.com
pmentfinancing.com/finance.php?referringSite=Bill'sOutdoorFurnace